About Us
▲ OUR HISTORY
Guangzhou Lianguan Health Biotechnology Limited Company is established in 2002.
Lianguan the Chinese word which means to keep consistent in our business and service for our customers.
▲ FACTORY VIEW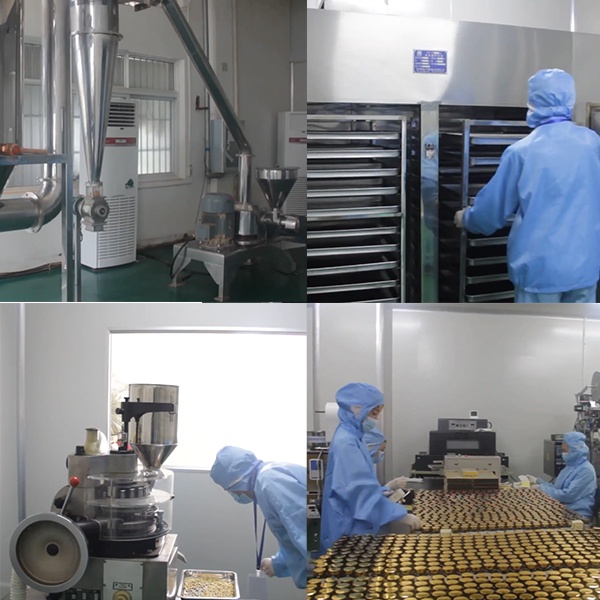 ▲ MAIN PRODUCTS
1) Mushrooms: mushroom logs, fresh/dried mushrooms, mushroom extracts;
2) Health care products: chlorella, collagen, mushroom extracts;
3) Herbs: Dried herbs, wasabi japonica;
4) Tea: Black tea, Oolong, Pu'er tea;
5) Others: FD-fruits
▲ CERTIFICATES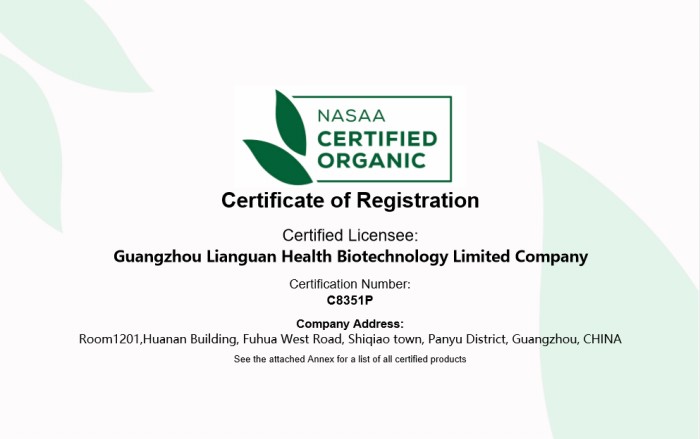 ▲ PRODUCTION MARKETS
Europe: Portugal, Russia, Israel, Germany, UK, Sweden, Netherlands
Africa: Nigeria, South Africa, Egypt
America: USA, Canada, Brazil
Asia: Japan, Singapore, Malaysia, Korea, Thailand, Indonesia, Cambodia
Oceania: Australia, New Zealand
▲ OUR SERVICE
Our Vision: Better health, better life, better harmony.
Our Values: Integrity, Responsibility, Service, Win-win.
Our Mission: We are committed to making nutritional products available to more families in the world, so that people can live a healthier life.
▲ JEFF & COCO WANT TO SAY:
The values of Guangzhou Lianguan Health Biotechnology Co., Ltd. was influenced by my father and my personal experience.
They make me know the value of health.
My father is a doctor. Saving lives is the most important thing for him.
He often go to the hospital to help his patients even in mid-night. It 's a hard work, but bringing health to peoples is the happiest thing he think.
In 2014, I experienced the biggest accident in my life: brainstem bleeding, and I almost became vegetative overnight.
At that time, Coco called an ambulance and picked me to Hospital. The doctor said the situation is very terrible……The emergency treatment in the ICU was last for half a month, then I waked up miraculously.
But I have to relearn how to drink water, how to eat, how to turn over, how to speak a word……God bless me! I made it! It takes me 5 years to be I used to be.
My father's doctor career and my illness experience make me realize the value of health. I hope to run a company with faith, to provide my customers with high quality products. Our products are strictly controlled. We are responsible for our customers.